Here are the winners of the inaugural Business Insider Africa Awards
4 min read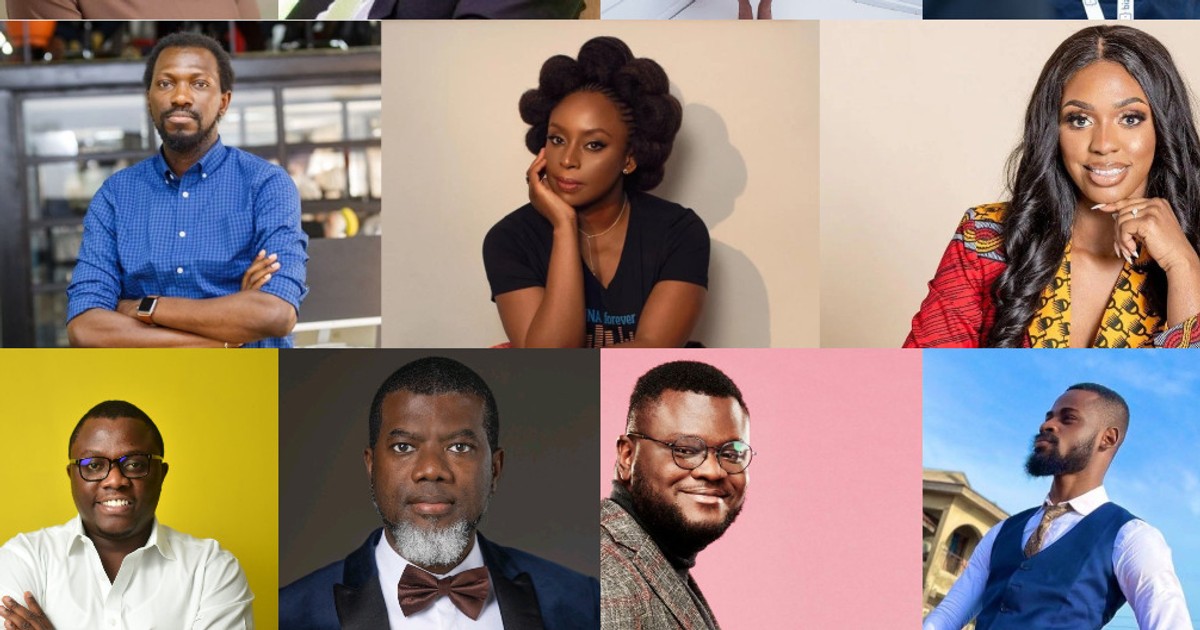 There were 55 nominees, including some of the continent's top business leaders, achievers, and innovators across various industries and sectors who have made noteworthy contributions to their various communities through charitable works and leadership roles.
After 2-weeks of intensive voting from people around Africa and beyond, 11 outstanding leaders emerged winners across each of the award categories. Below are further details about each of the winners and the various categories they won:
Olajumoke Kujero emerged winner of the Marketing Professional of the Year Award. She is the Head of Marketing at Jumia Nigeria, a role she has held since March 2020. Prior to working at Jumia, she worked as the Head of Marketing at Wakanow.
Andrew Takyi-Appiah is the winner of the Fintech Leader of the Year Award. Mr Appiah is the Co-founder and Managing Director of Zeepay, a Ghanaian fintech startup established in 2016. Prior to that time, he worked at UT Bank Ghana as a General Manager. He has held several other high profile positions in top firms, including PwC Ghana, PwC UK, Ecobank Transnational Incorporated and GTBank.
Onyeka Akumah is the winner of the Internet Entrepreneur of the Year Award. He is a Nigerian serial entrepreneur and the Co-Founder/CEO of Treepz – one of Africa's largest shared mobility companies. Over the years, Onyeka has partnered with other entrepreneurs to launch several businesses, including Farmcrowdy – Nigeria's first digital agriculture platform. Today, he sits on the board of leading tech startups across Africa and North America while constantly seeking ways to impact African youths through media and technology.
Tunde Onakoya is the winner of the Social Entrepreneur of the Year Award. He is the Founder of Chess in Slums Africa; an NGO focused on providing opportunities for marginalised kids. Although the NGO is barely two years old, its impacts are already being felt, even as leading global media companies such as Reuters and DW have taken note.
Reno Omokri is the winner of the Business Influencer of the Year Award. The UK-trained Nigerian lawyer is a very active and influential voice across social media platforms, especially Twitter, where he discusses various topics, from career tips to business and the economy. His advice on making money, managing money, and advancing one's career have helped a lot of his over 1 million followers better their lives. But besides influencing business, Mr Omokri is also a human rights activist, an accomplished author, a pastor, and a former Special Assistant to a Nigerian President.
Tara Fela-Durotoye is the winner of the Entrepreneurship Lifetime Achievement Award. Mrs Durotoye is a Nigerian beauty entrepreneur and the Founder/Chief Executive Officer of House of Tara International. She built the company from scratch into one of Africa's most notable beauty brands. And in return, she has been recognised for her audacious entrepreneurial spirit.
Rebecca Enonchong is the winner of the Female Leader of the Year Award. She is the Founder/CEO of Apps, a leading provider of software enterprise solutions. She is also the Co-founder of I/O Spaces, a real estate company. Enonchong sits on the board of several other notable organisations, including the WHO Foundation, Djibouti Telecom, etc.
Olugbenga Agboola is the winner of the Tech Investor of the Year Award. Mr Agboola is the Chief Executive Officer of Flutterwave, one of Africa's most innovative and valuable fintech startups. Besides his current job at Flutterwave, he is also a notable investor in the African startup space. He recently partnered with Norrsken House to launch a $200 million fund to support growth-stage African startups.
Chimamanda Ngozie Adichie is the winner of the Creative Leader of the Year Award. Adichie is an acclaimed Nigerian novelist, feminist and thought leader who has become a household name worldwide. One of the finest writers the world has seen in a long time, Adichie has written many best-selling and award-winning novels. Be it in Half of a Yellow Sun or Americannah; her stories are known to tackle societal issues, albeit in a refreshingly entertaining literary manner.
Eunice Ajim is the winner of the Tech Serial Entrepreneur of the Year Award. Ms Ajim is the Founding Partner at Ajim Capital, an early-stage fund targeting African startups. Prior to starting the company, she worked at Apple as a product consultant and held various positions at Texas-based OpenTeams.
Gregory Rockson is the winner of the Young CEO of the Year Award. Mr Rockson is the Co-founder and Chief Executive Officer of mPharma, an Africa-focused health tech startup. He started the company in 2013 and has served as its CEO since then. Under his leadership, mPharma has raised about $88.2 million from investors and expanded operations to Nigeria, Zambia, Kenya, Uganda, Ethiopia, Gabon, Rwanda, Malawi and Ethiopia. Besides his work at mPharma, Gregory Rockson is also the Executive Chairman at Halsons Limited. The Ghanaian national is a World Economic Forum Global Shaper. He holds a Bachelor's Degree in Political Science from Westminster College.
https://africa.businessinsider.com/local/leaders/here-are-the-winners-of-the-inaugural-business-insider-africa-awards/hjz4cq5